Following the huge success of our previous 4 Editions on Nursing & Healthcare, We are glad and honored to announce the 5th Edition –"Webinar on Nursing & Healthcare" to be hosted online on November 01-02, 2021.
About the Conference
Nursing Virtual 2021 cordially invites each and every interested and enthusiastic participants from all over the world to attend 5th Edition of– Webinar on Nursing & Healthcare. Theme will focus on "Better Health through Nursing Research".
This webinar includes Keynote Presentations, Oral Presentations, Poster Sessions, and Video Presentations.
Join us for a 2-day virtual conference to learn about updated with most recent innovations and procedures in the field of nursing. Your participation will be vital to the success of our conference. You can also present any topic related to COVID 19.
Why Virtual?
We will now not meet in person due to the COVID-19 pandemic; we are delighted that we will have the chance to proceed the great aspects through a more desirable and interactive on-line program. We are committed to the health and security of our presenters and participants, and additionally to minimize the spread of COVID 19.
Stay tuned for more information about Nursing Virtual 2021. Hope this online event will helpful to present your research in an easy and safe way.
We hope to see you in our webinar!
Aim & Scope:
Nursing Virtual 2021 aims to discover advances in health practice, management, and education in relation to health disparities as well as a breadth of other topics. And bring together experts from various disciplines of healthcare practice, education, research and management and provides a best platform for practitioners, public health professionals, researchers and students to sow and reap knowledge on recent and current advancements in the various fields of Nursing and Healthcare.
Importance of Nursing:
Nursing is the backbone of the health care delivery system and is no longer limited to basic care. One of the most important roles of the nurse is to be a patient advocate-to protects the interests of patients when the patients themselves cannot because of illness or inadequate health knowledge.
Nursing is a profession within the health care sector focused on the care of individuals, families, and communities so they may attain, maintain, or recover optimal health and quality of life. Nurses may be differentiated from other health care providers by their approach to patient care, training, and scope of practice. Nurses practice in many specialties with differing levels of prescription authority. Many nurses provide care within the ordering scope of physicians, and this traditional role has shaped the public image of nurses as care providers. However, nurse practitioners are permitted by most jurisdictions to practice independently in a variety of settings. Since the postwar period, nurse education has undergone a process of diversification towards advanced and specialized credentials, and many of the traditional regulations and provider roles are changing.
Nurses and health workers are at the forefront of COVID-19 response. Nursing Virtual 2021 showing its gratitude towards all the healthcare workers and other Frontline workers of the Covid-19.
Target Audience:
Midwifes, Nurses, Professors, Registered Nurses, Nurse Practitioners, Nursing Lecturers, Scientists, Gynecologist, Medical Students, Nursing Students, Nursing and Healthcare Faculty, Neonatologist, Pediatricians, Obstetricians, Legal Nurse Consultants, Clinical Nurse Specialists, ICU Registered Nurses, Travel Registered Nurses, Staff Nurses, Operating Room Nurses, Young researchers, Physician Assistants, Pharmaceutical Industries, Healthcare Industries, Directors of Association and Societies, Claims/Risk Managers, Hospital Administrators, etc.,
Why Should Attend?
Meet and network with nurses ranging from students to deans, faculty, and researchers.
Take advantage of opportunities to collaborate with nurses from around the world.
Attend prominent plenary sessions about relevant issues affecting nursing education.
Visibility of your profile across world.
Provides a global platform for exchanging ideas and make us updated about the latest innovations in Nursing & Healthcare.
Opportunity to attend the presentations delivered by Eminent Scientists from all over the world.
Past Conferences:
1st Edition: Nursing & Healthcare, June 24-25, 2019, Rome, Italy
2nd Edition: Nursing & Healthcare Summit, October 21-22, 2019, Tokyo, Japan
3rd Edition: Webinar on Nursing & Healthcare, March 15-16, 2021
4th Edition: Webinar on Nursing & Healthcare, July 12-13, 2021
Global audience of our past nursing conferences by region wise in percentage, Asia-30% Middle East-21% Africa- 3% Europe-28% & USA-18%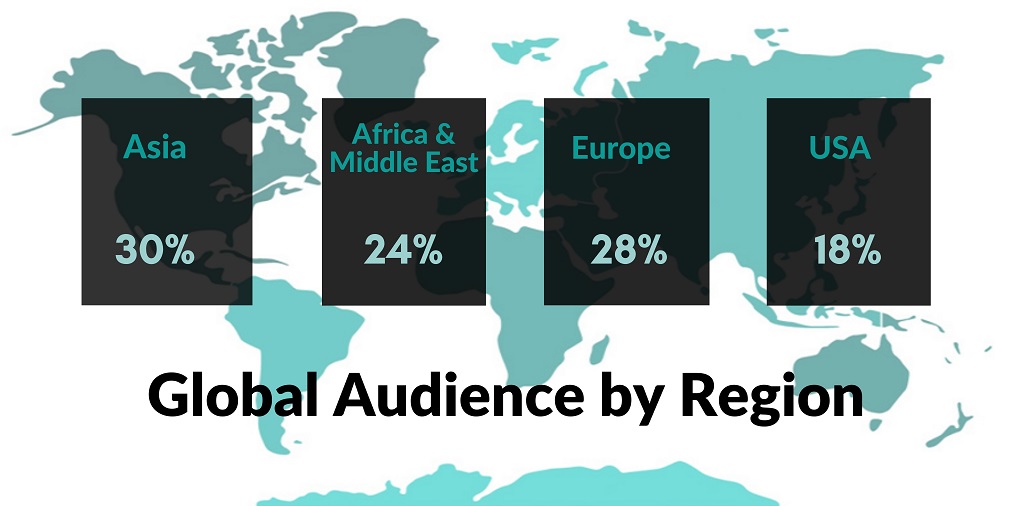 Speaker Benefits at Nursing Virtual 2021:
Access to all presentations for 2 days
Abstract will be published online in the conference proceedings
E-Abstract Book and Program
E-Certificate for Presentation and Participation
Promotion in Conference Website and Social Media
For any further information/queries, please send mail at: anajoy01c@gmail.com or healthcare@globalepisteme.com
Market Analysis:
According to WHO, the world needs 6 million more nurses.
By 2030 there 6 million new nursing jobs are projected to increase. The percentage of nursing jobs are going to increase by country wise are in Americas 3%, Western Pacific 22%, South East Asia 18%, Europe 7%, Africa 6% and Eastern Mediterranean 4%.
The top countries to study in Nursing are UK, Australia, Sweden, USA and Canada.
1. The United Kingdom- The UK is indeed one of the top countries for a Nursing degree. Some of the UK country's top schools in nursing are The University of Edinburgh, The Cardiff University, and The University of Liverpool.
2. Australia- Australia is some other top countries to learn about nursing in. It does not come with an excessive fee since the country provides free health services thru tax-funded Medicare. With this in mind, worldwide college students go to Australia to study Nursing. Some of the country's top schools are the University of Technology Sydney, Monash University, and University of Sydney.
3. Sweden- Another top destination for a Nursing degree is Sweden. This country additionally provides life-changing opportunities to worldwide students. Its practice-based training ensures that nursing college students have extra hands-on experience and can handle practical medical subject scenarios. The government is additionally supportive of nursing graduates who desire to stay in the country since their visas are prolonged for six months to allow job hunting. The University of Gothenburg, Karlstad University, and Linkoping University are some of the universities that offer the best Nursing programs
4. USA- Completing a degree in Nursing while staying full-time in the United States can deliver many advantages and career growth opportunities. As one of the world's top producers of equipped professionals, the United States is additionally home to some of the excellent universities globally. Among the best destinations for a Nursing degree are Duke University, John Hopkins University, and The University of North Carolina Chapel Hill.
5. Canada- There is many reasons why Canada is one of the top preferences to study for a Nursing diploma abroad. Its healthcare system is among the best globally, which ensures an enriched educational experience for nursing students. Living and studying in Canada is additionally a benefit in itself. The training costs in Canadian colleges are more affordable compared to different top destination countries for nursing students. Some top schools are University of Toronto, The University of British Columbia and University of Alberta.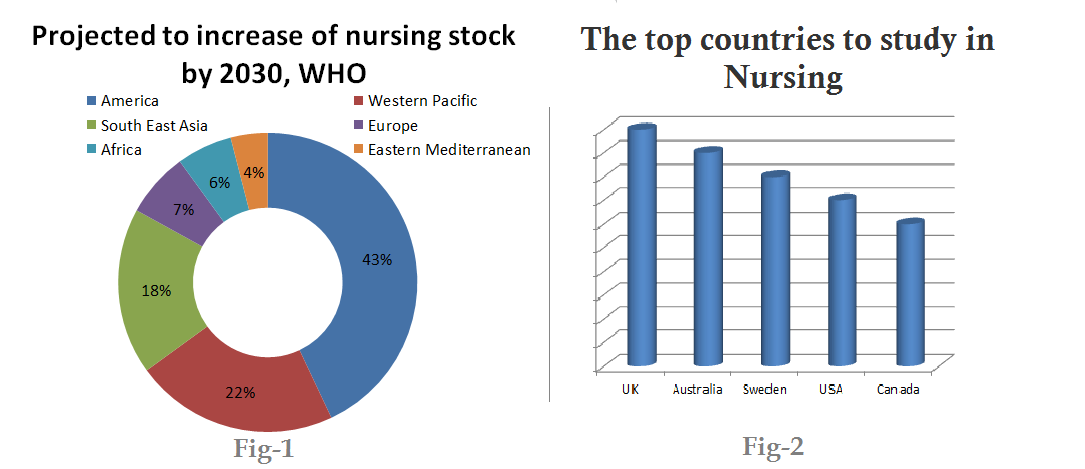 Fig 1- Projected to increase of nursing stock by 2030, WHO
Fig 2- Top countries to study in nursing
References:
Related Topics:
Clinical Nursing Research | Nursing and Midwifery practice | Epidemiology | New role in practice | Perioperative and Postoperative Nursing care | Research methodology | Sustainability in health and health care provision | Acute Coronary Syndrome Treatment | Acute/critical care nursing | Ageing And Geriatric Nursing | Alzheimer's Disease | Atrial Fibrillation Study | Bladder Cancer Therapy | Breast Cancer Treatment & Prognosis | Cardiovascular Risk Reduction | Care of Patients With Chronic Disease | Case studies | Clinical Guidelines | Communicable Disease Nursing | Community Health/Public Health/Rural Health | Continence Nursing | Critical Care Medicine | Critical Care Requirements | Ethical and professional issues | Evidence based practice | Evidence-Based Nursing | Geriatrics Ethics | Immunization Programs | Infertility Ethical Rules | Management in health care | nursing education | Maternal & Neonatal Practices | Menopause Challenges | Mental Illness & Post-natal Period | Modern Neonatal Practices | New Technologies in Nursing Education | nursing care | Nursing Care in Adverse Event/Adverse Drug Reaction Management | Nursing Economics | nursing ethics | Nursing Informatics | Nursing management | Nursing practice | Nursing Research | Nursing Technology and Patient Safety | Nursing/ Health Care Management | Ovarian Disorder Analysis | Parkinson's Disease Precautions | Patient Safety | Pediatric nursing | Pediatric/Neonatal Nursing | Perianesthesia Nursing | Pregnancy Prevention Measures | Primary Care/ Palliative Care Health Sciences | Reproductive Endocrinology | Restless Legs Syndrome | Stroke & Cerebrovascular Disease | Systematic reviews | Transcultural Nursing | Trauma Nursing | Sleep Disorders in Women | Ethics and Laws of Caring | Transcultural Nursing
Related Conferences:
Webinars for Nursing Professionals |Nursing and Healthcare Virtual | Nursing Webinars | Nursing Leadership Webinars | Nursing & Healthcare Webinar | Webinar for Nurses | Canadian Nurses Association | CNA Webinar Series | Nursing Virtual Webinar | Global Nursing Summit 2021 | Nursing Education Webinars | Nursing Leadership Webinars | COVID-19 Webinars | Webinars - North Carolina Nurses Association | ACNAP Webinars on Cardiovascular Nursing | Society of Pediatric Nurses | Pediatric Education Series (PES) Webinars | Healthcare Webinars | International Association of Forensic Nurses | Virtual Nursing 2021 | 3rd Virtual Conference on Nursing Education and Health Care | Nursing Conferences | Virtual Nursing Conference 2021 | Nursing Science-2021 | Nursing Education & Practice Webinar | Nursing 2021 | Nursing Virtual Event | Nursing Virtual Conference 2021 | Nursing Leadership Conferences 2021 | Global Virtual Conference on Nursing Education & Research | Global Healthcare Summit 2021 | Nursing & Healthcare Summit | Nursing & Healthcare Conference | Global Conference on Nursing & Healthcare | Virtual International Nursing Conference | Nursing Diversity 2021 | Nursing, Genomics and Healthcare | 2021 Virtual Nursing Expo | AONL 2021 Virtual Conference | 2nd Global Virtual Conference On Nursing Education | Nursing Convention 2021 | 3rd International Conference on Nursing Science and Healthcare | Online Nursing Events | Annual Nursing Education Conference | ARN's 2021 Rehabilitation Nursing Conference | 2021 NCSBN Annual Meeting | Virtual Nursing Home Conference 2021 | 2021 Virtual Neuroscience Nursing Annual Conference